My Blog
Posts for: March, 2018
By Johns, Conde, & Malone Family Dentistry
March 30, 2018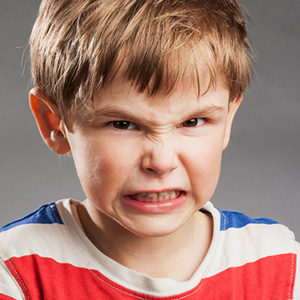 When you're first startled awake in the middle of the night by a loud, gritting sound emanating from your child's room, you may have two questions: how can such a loud racket not be harmful to their teeth? And, how can they sleep through it?
While it sounds earth-shattering, teeth grinding (medically known as bruxism) is a common habit among children. It involves an involuntary grinding, clenching or rubbing of the teeth together, either during the day or during night sleep.
While certain medications or conditions could be factors, it's believed most teeth grinding arises from the immaturity of the part of the neuromuscular system that controls chewing. It's believed to trigger a night episode as the child moves from deeper to lighter stages of sleep toward waking. Older children and adults typically handle these sudden shifts without incident, but a young child's under-developed chewing response may react with grinding.
If a child's teeth are normal and healthy, teeth-grinding typically won't create any lasting damage. But because grinding does generate pressures greater than the teeth normally encounter, it can be harmful to decayed teeth or those with enamel erosion due to high acid from consumption of sports and soda drinks. And it's also a cause for concern if the habit continues into later childhood or adolescence.
To avoid these problems, it's best to keep your child's teeth as healthy as possible by practicing daily brushing and flossing, and regularly seeing a dentist for cleanings, treatments and preventive measures like topical fluoride or sealants. And be sure to limit sugar and acidic foods and drinks in their diet to protect against decay and erosion.
You can also take steps to minimize teeth grinding and its effects. Consult with your physician about any medications they're taking that might contribute to the habit. If there are psychological issues at play, seek therapy to help your child better manage their stress. Your dentist can also fashion a custom night guard worn while they sleep that will prevent their teeth from making solid contact during grinding episodes.
Most importantly, let your dentist know if your child grinds their teeth. Keeping an eye on this potentially harmful habit will help lead to appropriate actions when the time comes.
If you would like more information on teeth grinding, please contact us or schedule an appointment for a consultation. You can also learn more about this topic by reading the Dear Doctor magazine article "When Children Grind Their Teeth: Is the Habit of 'Bruxism' Harmful?"
By Johns, Conde, & Malone Family Dentistry
March 15, 2018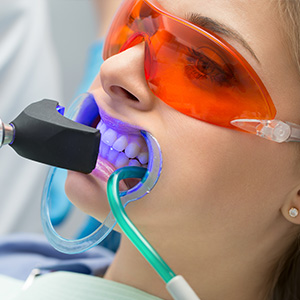 If you're ready to put the "pizzazz" back into your smile, your dentist may be able to help. It's possible your dull, dingy smile could be transformed with teeth whitening.
Teeth whitening or bleaching is a technique that applies a solution with a bleaching agent (usually up to 35% hydrogen peroxide in an office setting) to the teeth to whiten them. Although there are Do-It-Yourself home whitening kits you can use, there are a few good reasons why you should first consider a whitening procedure in a dental office setting.
To begin with, you should first have your teeth examined by a dentist to determine why they're discolored. Certain foods and beverages we consume or tobacco habits are the usual culprits causing stains on the enamel, the outermost tooth layer. These are the kinds of stains targeted by most whitening solutions.
But the interior of a tooth can also become discolored for reasons like trauma, past dental work or tetracycline use at an early age. If your staining is internal (intrinsic) rather than external (extrinsic) reducing that discoloration will require an invasive procedure only a dentist can perform—a home kit won't be able to do the job.
Another reason for having your teeth whitened by your dentist (even extrinsic staining) involves your time and the degree of brightness you'd like. Because dentists use stronger bleaching solutions (home kits usually use a weaker solution of 10% carbamide peroxide) it takes fewer sessions than home kits to achieve results—and they may last longer. In addition, dentists have more control over the level of brightness to match your expectations of a more subdued, natural look or a dazzling "Hollywood" smile.
A dentist can also help you navigate special circumstances like matching and managing natural teeth whiteness with dental restorations (which don't bleach) or special whitening situations like a single discolored tooth.
Even if you eventually decide to go the home kit route, consulting with a dentist first can still prove helpful. You'll get expert advice on products, tips on how to apply them and how to prolong the whitening effect. Whichever way you go, home kit or dentist, you can gain a brighter, more confident smile with teeth whitening.
If you would like more information on teeth whitening, please contact us or schedule an appointment for a consultation. You can also learn more about this topic by reading the Dear Doctor magazine article "Important Teeth Whitening Questions…Answered!"